As President of Ottawa Classic Stairs Inc. for the past 30 years, Gisèle leads and oversees the company's business development, sales, marketing, accounting, and contracts.
Having overseen the growth of the company from a small startup to a major player in the market, she has all the knowledge and skill sets required to meet and exceed today's market expectations. She has ensured that the company has kept pace with the newest manufacturing advancements in the industry as well as all the new design trends. Passionate about providing top quality products and service, Gisèle ensures that clients' expectations are met no matter the type of project or its size.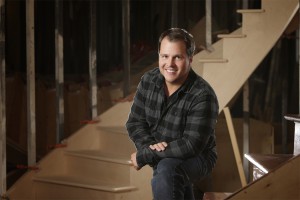 Gianni Macorig
Manager of Sales and Operations
Responsible for the leadership, training, and the day to day operations of Ottawa Classic Stairs.
Having grown up with a family owned and operated business, Gianni has learned the trade, the value of hard work and of quality craftsmanship starting at a very young age. Gianni started on the ground floor of the company and has worked hard to make his way up to manager. The result is a highly knowledgeable, experienced manager who is continually striving to earn long-term customer loyalty by delivering high quality products in a timely fashion.